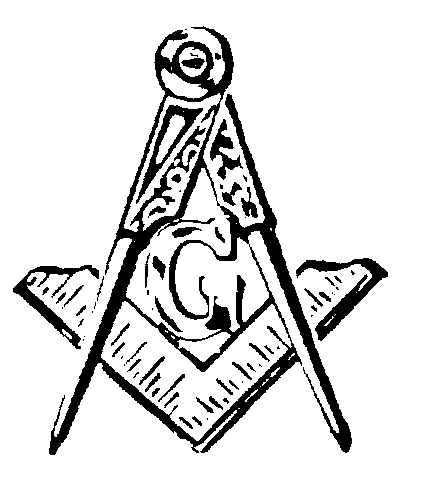 UNITY LODGE No. 58 AF&AM

THORNDIKE, MAINE
Website:

http://unitylodge.hutchinsbrothers.com

Summons September 2005

The Worshipful Master's Tracing Board

Regular meeting: September 21st at 7:30 p.m. (Third Wednesday of the Month).

6:30 p.m. Potluck Supper

Brethren Please; make an effort to attend to the summons

.

Standing Agenda

Reading and confirming minutes, Reports of Committees, Reading correspondence, Passing Accounts, Receiving petitions, General business, Balloting and Work of the evening.

If anyone knows of any brothers who are sick or in distress please notify the Master; Mayo Cookson, Jr. (207) 437-2655 or

Secretary; Karl D. Julian (207) 568-3119

In Memoriam

Gilbert J. Keller: Initiated: 13 March 1952 Passed: 10 April 1952 Raised: 27 June 1952..

Departed: 30 June 2005; Age 78 years, 1 Month and 14 days.

Almighty Father, into Thy hands we commend the soul of our Beloved Brother.

Work of the evening

Work MM degree? depending on the Candidate being available. Continue working the Building Maintenance program.

Coming events.

21 September 2005 ; 6:30pm Potluck 7:30pm Unity Lodge Degree work?? Followed by business. Stated

. 7:30pm.

22 September 2005 ; 6:30pm Supper. 7:30pm Negumkeag/Vassalboro Lodge School of Instruction FC Degree.

24 September 2005; 4:30pm-6:30 pm. Supper Belfast Armory Benefit Waldo County Hospice.

29 September 2005: 6:30pm Supper. 7:30pm Unity Lodge School of Instruction MM Degree.

13 October 2005; 6:30pm. Supper 7:30pm. Sebasticook Lodge School of Instruction Non Ritual.

19 October 2005: 6:30pm Supper, 7:30pm Unity Lodge Stated.

24 October 2005: 6:30pm Supper, 7:30pm Waterville Lodge School of Instruction EA Degree.

27 October 2005: 6:00pm Supper, 7:00pm Messalonskee Lodge host for 12th District Meeting.

Note: Messalonskee Lodge in Oakland, has at the present time the 12th Masonic District Traveling Gavel. Lets make the effort to get it at their next Stated meeting the 20th September; It takes at least 5 (five) Brothers to take possession of it, a number of Lodges are after it so it may take more then five of our members.

Note

From Your Secretary: Please help me keep the records straight by informing me of any change of address, change of status, etc. It also helps if you send your dues payments in early so that I do not have the extra burden of chasing delinquent members. … 2006 Dues Cards are available…. I am basically a lazy person and I do not want to be required to sent out correspondence to members regarding past due payments. Please have the courtesy to answer any correspondence that I send so there is no duplication of effort. Thank you to the Brethren who enclosed a donation along with their dues. If you need an application to give to someone you feel might like to join the craft, please obtain one from the Secretary or any of the Officers.

Masonic Thoughts

Everyone has a photographic memory, but

Some of us haven't figured out how to load

The film.

They say that age is all in your mind.

The trick is keeping it from creeping

down into your body.

--Katharine Hepburn--

Masonic Bits and Pieces

Perspective

I like deadlines, especially the

Whooshing sound they make as they fly by.

Writing is easy. All you do is stare at a

Blank sheet of paper until drops of blood

Form on your forehead.
| | |
| --- | --- |
| Attest: Karl D. Julian, Secretary | Mayo Cookson Jr., Master |
From the old records:
Aug. 23, 1855: "Bro. Clement presented his bill for Tyling the Lodge four months $2. Voted to allow it. … Voted to authorize the Sec. to procure the printing of the by-laws but not to exceed 500 copies."
Masonic District # 12
Website:
www.12thdistrictme.org
Monthly Stated Meeting for each Lodge
Note; in your Calendars
First Tuesday: Star in the West Lodge # 85; Unity, Maine. Dark June, July & August.
First Wednesday: Central Lodge # 45; China, Maine. Dark July & August.
First Thursday: Siloam Lodge # 92; Fairfield, Maine. Dark July & August.
Second Monday: Waterville Lodge # 33; Waterville, Maine. Dark July & August.
Second Tuesday: Neguemkeag-Vassalboro Lodge # 54; Vassalboro, Maine. Dark July & August.
Third Tuesday: Messalonskee Lodge # 113; Oakland, Maine. Dark July & August.
Third Wednesday: Unity # 58; Thorndike, Maine. Dark July & August.
Third Thursday: Sebasticook Lodge #146; Clinton, Maine. Dark July & August.