Unity Lodge #58
A. F. & A. M.

60 Gordon Hill Rd., Rt. 139
Thorndike, Maine 04986






Unity Lodge # 58 was chartered May 15, 1828 by the Grand Lodge of Maine

Stated communications are at 7:30 pm on the third Wednesday on the month except usually dark in July and August. Supper at 6:30 pm.



Our Seventy-ninth Annual Strawberry Festival was held on June 29, 2017.




The building association is running a raffle to raise funds to help mainain the building.
---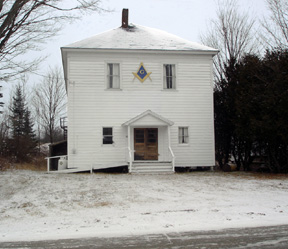 Free counters provided by

Andale

.

This Home Page was created with
AppleWorks 5
by Bruce Hutchins

Opinions expressed in these pages may not be those of the officers or members of Unity Lodge.

Comments or questions can be emailed to

bruce@hutchinsbrothers.com

Free JavaScripts provided
by The JavaScript Source