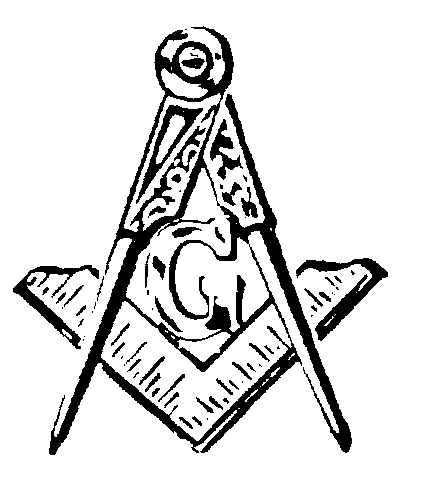 UNITY LODGE No. 58 AF&AM

THORNDIKE, MAINE
Website:

http://unitylodge.hutchinsbrothers.com

Summons November 2006

The Worshipful Master's Tracing Board

Regular meeting: November 15th at 7:30 p.m. (Third Wednesday of the Month).

6:30 p.m. Potluck Supper

Brethren Please; make an effort to attend to the summons

.

Standing Agenda

Reading and confirming minutes, Reports of Committees, Reading correspondence, Passing Accounts, Receiving petitions, General business, Balloting and Work of the evening.

If anyone knows of any brothers who are sick or in distress please notify the Master; Mayo Cookson, Jr. (207) 437-2655 or

Secretary; Karl D. Julian (207) 568-3119

.

Work of the evening

Discuss the program for our ( public) Open house, scheduled for Sunday the 3rd of December 2006. Assign committees for basic Programming, Advertising, Refreshments or noon meal?

Coming events.

15th November 2006; 6:30pm. Potluck 7:30pm. Unity Lodge Stated.

3rd December 2006: 12:00pm Meal, followed by Program explaining what Masons do.

20th December 2006; 6:30pm. Potluck 7:30pm Unity Lodge 178th Annual. Think and keep in mind what Chair you would like to fill? We need HELP.

Note: Neguemkeag-Vassalboro, has at the present time the 12th Masonic District Traveling Gavel. Lets get it It takes at least 5 (five) Brothers to take possession of it, a number of Lodges are after it so lets hope we can get enough Brethren, it may take more than five.

Note

From Your Secretary: Please help me keep the records straight by informing me of any change of address, change of status, etc. It also helps if you send your dues payments in early so that I do not have the extra burden of chasing delinquent members.

….2007 Dues Cards are available…. I am basically a lazy person and I do not want to be required to send out a lot of correspondence to members regarding past due Dues payments. Begging a Brother to pay his dues, is not pleasant - is time consuming and costly. Please have the courtesy to answer any correspondence that I send so there is no duplication of effort. Thank you to the Brethren who enclose a donation along with their dues. At present there are 4 members without a current dues card. One Brother two years in arrears. Equals $275.00 owing the Lodge, Brother if you do not have a 2006 dues card you have been and are delinquent.. For an application to give to someone you feel might like to join the craft, please obtain one from the Secretary or any of the Lodge Officers.

Masonic Thoughts

Values

A rich man once asked a friend, "Why am I criticized for being miserly? Everyone knows I will leave every thing to charity when I die."

"Well," said the friend, "let me tell you about the pig and the cow. The pig was lamenting to the cow one day about how unpopular he was."

"People are always talking about your gentleness and your kind eyes," said the pig. "Sure you give milk and cream, but I give more. I give bacon, ham and bristles. They even pickle my feet. Still nobody likes me. Why is this?'

The cow thought a minute then replied, "Well, maybe it's because I give while I'm still living."

Masonic Bits and Pieces

Perspective

The most important things in life aren't things.

A true friend is one who overlooks your

failures and tolerates your successes.
| | |
| --- | --- |
| Attest: Karl D. Julian, Secretary | Mayo Cookson Jr., Master |
From the old records:
At the Nov. 9th 1854 meeting "The subject of the rejection of John C. Hussey being called up & discussed it was finally disposed of by Voting to appoint a committee by the chair to draft a petition for the W. Master, Wardens & Brethren to sign, recommending said petitioner to the favorable consideration of Central Lodge, at China." He was one of the two candidates rejected on Oct. 5th.
Masonic District # 12
Website:
www.12thdistrictme.org
Monthly Stated Meeting for each Lodge
Note; in your Calendars
First Tuesday: Star in the West Lodge # 85; Unity, Maine. Dark June, July & August.
First Wednesday: Central Lodge # 45; China, Maine. Dark July & August.
First Thursday: Siloam Lodge # 92; Fairfield, Maine. Dark July & August.
Second Monday: Waterville Lodge # 33; Waterville, Maine. Dark July & August.
Second Tuesday: Neguemkeag-Vassalboro Lodge # 54; Vassalboro, Maine. Dark July & August.
Third Tuesday: Messalonskee Lodge # 113; Oakland, Maine. Dark July & August.
Third Wednesday: Unity # 58; Thorndike, Maine. Dark July & August.
Third Thursday: Sebasticook Lodge #146; Clinton, Maine. Dark July & August.