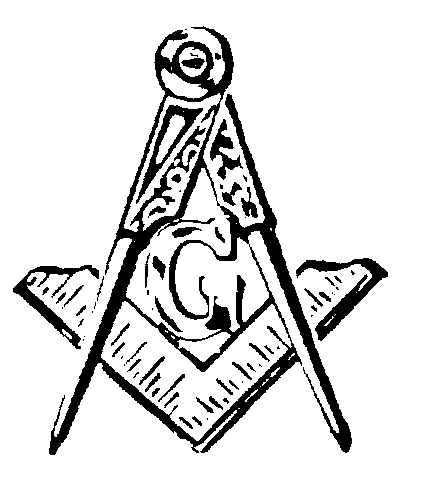 UNITY LODGE No. 58 AF&AM

THORNDIKE, MAINE
Website:

http://unitylodge.hutchinsbrothers.com

Summons January March 2007

The Worshipful Master's Tracing Board

Installation + Regular meeting: January 17thMarch 21st at 7:30 p.m. (Third Wednesday of the Month).

6:30 p.m. Installation of 2007 Officers; Short Business. Followed by Refreshments

Brethren Please; make an effort to attend to the summons

.

Standing Agenda

Reading and confirming minutes, Reports of Committees, Reading correspondence, Passing Accounts, Receiving petitions,(Hopefully). General business, Balloting and Work of the evening. General business, Short.

If anyone knows of any brothers who are sick or in distress please notify the Master; Mayo Cookson, Jr. (207) 437-2655 or

Secretary; Karl D. Julian (207) 568-3119

.

Work of the evening

17th January 2007: 6:30pm Unity Lodge Installation of Officers for Year 2007 Semi-Public. Refreshments,

Short Business meeting following the Installation.

21st February 2007; 6:30pm. Potluck 7:30pm Unity Lodge stated meeting. Review upcoming programs and on-going projects. Reading of By-Laws per Article IV Section 1. Reading of By-Laws per Article IV Section 1.21st March 2007: 6:30pm. Potluck 7:30pm Unity Lodge stated meeting. Regular business including to determine the amounts for each CD of the Building /Charity Fund, and to present a budget for the year? Firm up the Program for our Strawberry Banquet.

18th April 2007: 6:30pm. Potluck 7:30pm Unity Lodge stated meeting. Regular business. And discuss the continuing building maintenance.

Coming events.

Note: Neguemkeag-Vassalboro,Sebasticook Lodge in Clinton; next Meeting the 15th of March has at the present time the 12th Masonic District Traveling Gavel. Lets get it It takes at least 5 (five) Brothers to take possession of it, a number of Lodges are after it so lets hope we can get enough Brethren, it may take more than five.

Note

From Your Secretary: Please help me keep the records straight by informing me of any change of address, change of status, etc. It also helps if you send your dues payments in early so that I do not have the extra burden of chasing delinquent members.

….2007 Dues Cards are available…. And was due by the 1st of January 2007. I am basically a lazy person and I do not want to be required to send out a lot of correspondence to members regarding past due Dues payments. Begging a Brother to pay his dues, is not pleasant - is time consuming and costly. Please have the courtesy to answer any correspondence that I send so there is no duplication of effort. Thank you to the Brethren who enclose a donation along with their dues. At present there are 3 2 members without a 2006 or 2007 and or 10 members without a 2007 dues card. Equals $770.00 You are now two years in arrears. Equals $330. owing the Lodge, Brother if you do not have a 2007 dues card you are delinquent..

For an application to give to someone you feel might like to join the craft, please obtain one from the Secretary or any of the Lodge Officers.

Masonic Thoughts

From seeds of Greatnessthe Treasury of Quotes

Seeds of Determination: It's up to Me

Life is a do-it-for-others, do-it-yourself project.

Stop stewing and start doing! Take action TNT

Today, Not Tomorrow


Life is not accountable to us for meaning; we are accountable to life!

Don't put success and happiness on layaway. Do it now!

Everything that is past is either a learning experience to grow on,

a beautiful memory to reflect on, or a motivating factor to act upon.

Look at everything as though you

were seeing it either for the first or last time.

Then your time on earth will be filled with glory.

Betty Smith

There are two ways of Spreading Light -

To be the candle or the mirror that reflects it.

Masonic Bits and Pieces

Perspective

We were born with our eyes closed

and our mouths open, and we spend

our whole lives trying to reverse that

mistake of NatureThe challenge of leadership is to be strong, but not rude,

Be kind, but not weak, Be bold, but not a bully.

Be thoughtful, but not lazy. Be humble, but not timid.

Be proud, but not arrogant. Have humor, but without folly.

A good objective of leadership is to help those who are doing poorly to do well

and to help those who are doing well to do even better.
Masonic Bits and Pieces (Cont)

If you don't want to get tackled,

Don't carry the Ball.
| | |
| --- | --- |
| Attest: Karl D. Julian, Secretary | Mayo Cookson Jr., Master |
From the old records:
March 14, "On Motion, voted to meet at the house of Mr. Nesmith in Brooks at 11 O'Clock next sabbeth there to open a lodge of Masons and then attend the funeral of Bro. Boynton. On motion voted to extend an invitation to Star in the West Lodge at Unity to meet with us on the occasion.
On motion voted to take dinner at the house of Mr. Nesmith and pay for the same out of the funds of the lodge.
Closed to meet in Brooks next Sunday at 11 O'Clock."
"Special Meeting Mar. 16, 1856. Held at Nesmith's Hall in Brooks." "Opened a Lodge of M. Masons when it was announced by the W.M. that the object of this meeting was to pay masonic honors to Bro. Boynton deceased. The Lodge accordingly repaired to the residence of our late Brother. Being there joined by the procession of mourners we repaired to the house of Worship where the funeral discourse was preached by the Rev. Bro. Brown. After which we repaired to the burial place where the funeral rites were preformed by our senior Warden, Harrison McDonald after which we returned to our late Bro. House with the mourners and then to the hall where we closed in due form."
Masonic District # 12
Website:
www.12thdistrictme.org
Monthly Stated Meeting for each Lodge
Note; in your Calendars
First Tuesday: Star in the West Lodge # 85; Unity, Maine. Dark June, July & August.
First Wednesday: Central Lodge # 45; China, Maine. Dark July & August.
First Thursday: Siloam Lodge # 92; Fairfield, Maine. Dark July & August.
Second Monday: Waterville Lodge # 33; Waterville, Maine. Dark July & August.
Second Tuesday: Neguemkeag-Vassalboro Lodge # 54; Vassalboro, Maine. Dark July & August.
Third Tuesday: Messalonskee Lodge # 113; Oakland, Maine. Dark July & August.
Third Wednesday: Unity # 58; Thorndike, Maine. Dark July & August.
Third Thursday: Sebasticook Lodge #146; Clinton, Maine. Dark July & August.