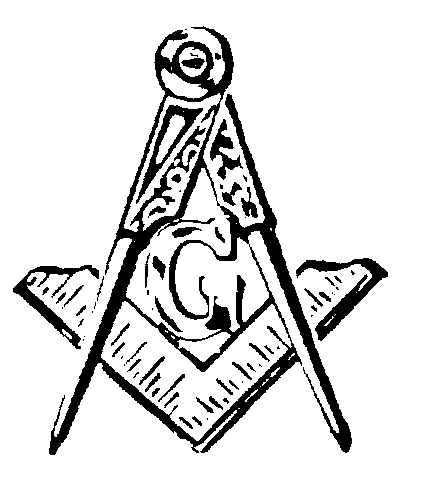 UNITY LODGE No. 58 AF&AM

THORNDIKE, MAINE
Website:

http://unitylodge.hutchinsbrothers.com

Summons

January, February and March

2008

The Worshipful Master's Tracing Board

Installation + Regular meetings: January 16tt ; February 20th and March 19th at 7:30 p.m.

(Third Wednesdays of the Month).

Brethren, Please; make an effort to attend to the summons

.

Standing Agenda

Reading and confirming minutes, Reports of Committees, Reading correspondence, Passing Accounts, Receiving petitions,(Hopefully). General business, Balloting and Work of the evening. General business.

If anyone knows of any brothers who are sick or in distress please notify the Master; Mayo Cookson, Jr. (207) 437-2655 or

Secretary; Karl D. Julian (207) 568-3119

.

Stated Meeting Dates

16th January 2008: 6:30pm Potluck 7:30pm Unity Lodge, Due to a lack of quorum our December Annual we will be electing Officers and installing them for the Year 2008. This will be for masons only this year. Such other business as may come before the lodge.

20th February 2008: 6:30pm Potluck 7:30pm Unity Lodge Stated meeting Regular business, and to discuss our annual Strawberry Banquet. plus Building Maintenance.

19th March 2008: 6:30pm Potluck 7:30pm Unity Lodge Stated meeting Regular business, and such other matters as becomes before the Lodge.

Note: Neguemkeag-Vassalboro, has at the present time the 12th Masonic District Traveling Gavel. Lets get it It takes at least 5 (five) Brothers to take possession of it, a number of Lodges are after it so lets hope we can get enough Brethren, it may take more than five.

Note

The recent history of Unity Lodge is available on the Lodge web site:.

http://unitylodge.hutchinsbrothers.com

From Your Secretary: Please help me keep the records straight by informing me of any change of address, change of status, etc. It also helps if you send your dues payments in early so that I do not have the extra burden of chasing delinquent members.

…. 2008 Dues Cards are available…. and were due by the 1st of January 2008. I am basically a lazy person and I do not want to be required to send out a lot of correspondence to members regarding past due Dues payments. Begging a Brother to pay his dues, is not pleasant - is time consuming and costly. Please have the courtesy to answer any correspondence that I send so there is no duplication of effort. Thank you to the Brethren who enclose a donation along with their dues. At present there are 3 members without a 2006 dues card. You are now two years in arrears. Equals $330. owing the Lodge, Brother if you do not have a 2008 dues card you are delinquent. Those Members TWO or more years in the arrears are subject to Suspension.


For an application to give to someone you feel might like to join the craft, please obtain one from the Secretary or any of the Lodge Officers.

Masonic Thoughts

From the Treasury of Quotes

ACTIVITY/LABOR

yesnowis

Life responds to deserve and not to need. It doesn't say, "If you need, you will reap."

It says, "If you plant you will reap. " The guy says, " I really need to reap."

Then you really need to plant.

The few who do are the envy of the many who only watch..

LEADERSHIP/MANAGEMENT

abcdeg

Leaders must learn to discipline their disappointments. It is not what happens to us, it is

what we choose to do about what happens that makes the difference in how our lives turn out.

Learn to help people with more than just their jobs; help them with their lives.

In leadership we teach: Don't send your ducks to eagle school because it won't help.

Duck finishes eagle school, sees his first rabbit, makes him a friend..

Look at everything as though you

were seeing it either for the first or last time.

Then your time on earth will be filled with glory.

Betty Smith

There are two ways of Spreading Light -

To be the candle or the mirror that reflects it.

Masonic Bits and Pieces

Seeds of Communication: Ask and Listen

It is better to earn the trust and respect of one of your children, than to gain notoriety and

adulation of the masses.

If you must speak, ask a question.

Unless what you say benefits the other person, don't say it.

It's not what I think that counts, nor is it what you think that counts. It's what I think you think

and what you think I think that really counts.

No one listens to a person operating out of self-interest alone.

Sin has many tools, but a lie is the handle that fits them all.

.
| | |
| --- | --- |
| Attest: Karl D. Julian, Secretary | Mayo Cookson Jr., Master |
We were born with our eyes closed
and our mouths open, and we spend
our whole lives trying to reverse that
mistake of Naturell
From the old records:
Jan. 17, 1856. Stated Meeting. The Grand Master was present. "bro. James Weed as Master was installed by Bro. Glover, Right W. District Deputy Grand M., in due form." 9 other officers were installed by Past Master John Winslow. "after which the Most W. G. Master proceeded to install Bro. Seth Webb as Chaplain, after which the Brethren with their Ladies repaired to Bro. Murray's Hall where they partook of a supper prepared for the occasion.
Masonic District # 12
Website:
www.12thdistrictme.org
Monthly Stated Meeting for each Lodge
Note; in your Calendars
First Tuesday: Star in the West Lodge # 85; Unity, Maine. Dark June, July & August.
First Wednesday: Central Lodge # 45; China, Maine. Dark July & August.
First Thursday: Siloam Lodge # 92; Fairfield, Maine. Dark July & August.
Second Monday: Waterville Lodge # 33; Waterville, Maine. Dark July & August.
Second Tuesday: Neguemkeag-Vassalboro Lodge # 54; Vassalboro, Maine. Dark July & August.
Third Tuesday: Messalonskee Lodge # 113; Oakland, Maine. Dark July & August.
Third Wednesday: Unity # 58; Thorndike, Maine. Dark July & August.
Third Thursday: Sebasticook Lodge #146; Clinton, Maine. Dark July & August