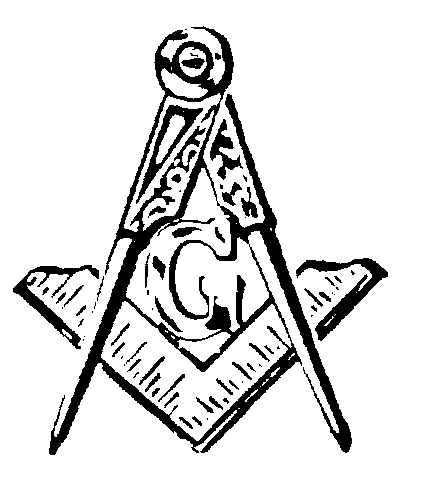 UNITY LODGE No. 58 AF&AM

THORNDIKE, MAINE

Website:

http://unitylodge.hutchinsbrothers.com

'Summons'

The Worshipful Master's Tracing Board

Stated/Installation: 19 January 2005 at 6:30 p.m. (Third Wednesday of the Month).

Please note the Time.

6:30 p.m. Installation of Officers with short business meeting and refreshments to follow.

Brethren Please; make an effort to attend to the summons.

Standing Agenda

Installation of the 2005 Officers Semi-Public, Please invite family, friends, and potential candidates. Business will be conducted after the Installation, Confirming last meeting minutes, Reading correspondence, Passing Accounts, General business.

Sickness or Distress

If anyone knows of any brothers who are sick or in distress please notify the Master; Mayo Cookson (207) 437-2655 or

Secretary; Karl D. Julian (207) 568-3119

Work of the evening

INSTALLATION of the 2005 Officers.

Coming event

12th District Lodge Meetings: Keep up to date with the happening in the District. Visit our Web-site at

http://www.12thdistrictme.org. The Brethren would love to welcome you to their lodge. .

Unity Lodge: Our next stated meeting will be 16 February 2005. Plan on Degree Work! FC or MM…

Note

From Your Secretary: Please help me keep the records straight by informing me of any change of address, change of status, etc. If you need an application to give to someone you feel might like to join the craft, please obtain one from the Secretary.

DUES

A reminder:

We have members who have not paid their DUEs for this year 2005 or last year 2004. Please remit the required amount as soon as possible.

Masonic Thoughts

EACH IN HIS OWN WAY

Only you can be yourself.

No one else is qualified for the job.

Personality can open doors,

But only character can keep them open..

Make the most of yourself, for that is all there is of you.

Attest: Karl D. Julian, Secretary Mayo Cookson Jr. , Master

Karl D.Julian

Mayo Cookson Jr.

Officers to be Installed

Elected

Master: Mayo Cookson Jr., PM

Senior Warden: Clyde Rolerson, PM

Junior Warden: James A. Spaulding Jr., PM

Treasurer: Harold W. Emerson, PM

Secretary: Karl D. Julian, PM

Appointed

Chaplain: Paul R. Connelly PM Marshal: Bruce A. Hutchins PM

Senior Deacon: Kenneth R. Overlock Junior Deacon: Mark R. Coleman

Senior Steward: Rodney W. Ingraham PM Junior Steward: Ronald Littlefield

Tyler: Victor J. Vigue Historian: Bruce A. Hutchins, PM

Website: http://unitylodge.hutchinsbrothers.com




From the old records:

Jan. 27, 1847. Voted to have the Secretary purchase a "Great Light" and other articles he considered necessary "upon such terms as he may be dictated [sic} by economical principles." Brother James Flye gave the Sec. $4.00 for the purpose of which 85 cents were reported unused at the next meeting.

Jan. 11, 1843. Voted to pay Brother O'Connor $8.75 for the use of the hall. Brother Walter W. Flye paid $2.00 fee for passing to the second degree.

Masonic District # 12

Website:

www.12thdistrictme.org

Monthly Stated Meeting for each Lodge

Note; in your Calendars

First Tuesday: Star in the West Lodge # 85; Unity, Maine. Dark June, July & August.

First Wednesday: Central Lodge # 45; China, Maine. Dark July & August.

First Thursday: Siloam Lodge # 92; Fairfield, Maine. Dark July & August.

Second Monday: Waterville Lodge # 33; Waterville, Maine. Dark July & August.

Second Tuesday: Neguemkeag-Vassalboro Lodge # 54; Vassalboro, Maine. Dark July & August.

Third Tuesday: Messalonskee Lodge # 113; Oakland, Maine. Dark July & August.

Third Wednesday: Unity # 58; Thorndike, Maine. Dark July & August.

Third Thursday: Sebasticook Lodge #146; Clinton, Maine. Dark July & August.