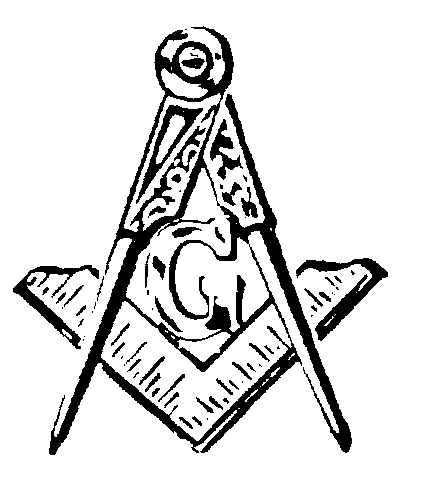 UNITY LODGE No. 58 AF&AM

THORNDIKE, MAINE
Website:

http://unitylodge.hutchinsbrothers.com

Summons February 2007

The Worshipful Master's Tracing Board

Brethren Please; make an effort to attend to the summons.

Standing Agenda

Reading and confirming minutes, Reports of Committees, Reading correspondence, Passing Accounts, Receiving petitions,(Hopefully). General business, Balloting and Work of the evening. General business, Short.

If anyone knows of any brothers who are sick or in distress please notify the Master; Mayo Cookson, Jr. (207) 437-2655 or

Secretary; Karl D. Julian (207) 568-3119

.

Work of the evening

21st February 2007; 6:30pm. Potluck 7:30pm Unity Lodge stated meeting. Review upcoming programs and on-going projects. Reading of By-Laws per Article IV Section 1. Reading of By-Laws per Article IV Section 1. Discuss our Budget for the ensuing year??

21st March 2007: 6:30pm. Potluck 7:30pm Unity Lodge stated meeting. Firm up Program for our Strawberry Banquet.

Coming events.

Note: Neguemkeag-Vassalboro, has at the present time the 12th Masonic District Traveling Gavel. Lets get it It takes at least 5 (five) Brothers to take possession of it, a number of Lodges are after it so lets hope we can get enough Brethren, it may take more than five.

Note

From Your Secretary: Please help me keep the records straight by informing me of any change of address, change of status, etc. It also helps if you send your dues payments in early so that I do not have the extra burden of chasing delinquent members.

….2007 Dues Cards are available…. And was due by the 1st of January 2007. I am basically a lazy person and I do not want to be required to send out a lot of correspondence to members regarding past due Dues payments. Begging a Brother to pay his dues, is not pleasant - is time consuming and costly. Please have the courtesy to answer any correspondence that I send so there is no duplication of effort. Thank you to the Brethren who enclose a donation along with their dues. At present there are 3 2 members without a 2006 or 2007 and or 11 members without a 2007 dues card. Equals $825.00. You are now two years in arrears. Equals $330. owing the Lodge, Brother if you do not have a 2007 dues card you are delinquent..

For an application to give to someone you feel might like to join the craft, please obtain one from the Secretary or any of the Lodge Officers.

Masonic Thoughts

From seeds of Greatness the Treasury of Quotes

Seeds of Honesty: Integrity is 24/7


If you have real, internal value, you don't need a loud, expensive imitation.


It is not what you get that makes you successful, it is what you are continuing to do with what you've got.


Identify with excellence, put your name on your work, and both your work

and name will stand the test of time,


It is not so much what the job gives you, it's what you give to the job.

Give your best effort, because you are worth your best effort.

Look at everything as though you

were seeing it either for the first or last time.

Then your time on earth will be filled with glory.

Betty Smith

There are two ways of Spreading Light -

To be the candle or the mirror that reflects it.

Masonic Bits and Pieces

Perspective

We were born with our eyes closed

and our mouths open, and we spend

our whole lives trying to reverse that

mistake of NatureSometimes those who need it the most are inclined the least.

My mentor said, "Let's go do it" not "You go do it."

How powerful when someone says, "Let's!"

Good people are found, not changed. Recently I read a headline that said,

"We don't teach our people to be nice. We simply hire nice people."

Wow! What a clever short cut.
Masonic Bits and Pieces (Cont)

If you don't want to get tackled,

Don't carry the Ball.
| | |
| --- | --- |
| Attest: Karl D. Julian, Secretary | Mayo Cookson Jr., Master |
From the old records:

Feb. 26, 1851:

At a special communication of Unity Lodge (assembled by adjournment from our regular communication of the 12th instant,) on February 26, 1851, at Mason's Hall, Freedom, at one o'clock P.M. for the installation of officers of the Unity Lodge; the roads being so filled with snow that many brethren were prevented from attending and for the same cause a number of Ladies, by whose company we with pleasure anticipated to have been honored; yet we had the pleasure of a goodly number to enjoy with the brethren the festivities of the occasion.

"At the appointed hour the District Deputy Grand Master H.G. O. Washburn, Esq., attended by the subordinate officers of the Grand Lodge assembled in the Ante room and gave notice that the D.D.G. Master was ready to enter and install the officers of Unity Lodge; the R.W. Master desired that the Most Worshipful D.D.G. Master might be informed that we were ready to receive him. He entered (and was received by the Brethren and Ladies by rising) accompanied by
R.W. Hiram Chase G. S. Warden
" " Thomas Rogers " J. Warden

" " Ezekiel Burgess " Treasurer

" " James Poyes " Secretary

" " William O. Poor " Chaplain

" " Timothy Chase " Marshal

" " William Holt " S. Deacon

" " John Seeley " J. Deacon

" " Elisha Hall " S. Steward

" " Thomas R. Shute " J. Steward

" " Joseph Dennett, Jr. " Tyler

"The above named Grand Officers took the seats of the corresponding officers of the Lodge that were vacated for the purpose and at the signal given from the D. D. G. Master, the brethren and

Ladies were seated; and the following order of exercises for installation took place viz 1st Prayer by the Grand Chaplain. 2nd The first number of the "Masonic Melodies" was sung in the tune of "Auld Lang Syne" which made it doubly enchanting by the sound of Female voices. 3rd The exercises of installation then took place in the following order: viz. The Grand Marshal presented to the D.D. Grand Master the Right Worshipful James Weed to be installed Master of Unity Lodge: The articles of assent were read to the Master elect by the Grand Secretary which were cheerfully assented to by him and in the following order the officers of Unity Lodge were duly installed with remarks of the duties incumbent upon them viz

James Weed was duly installed R.W. Master of Unity Lodge

Samuel Sears " " S. Warden " "

William Ross " " J. Warden " "

Ivory Lord " " Treasurer " "

Jeremiah Webb " " Secretary " "

Thomas S. Keen " " S. Deacon " "

Ivory Whitten " " J. Deacon " "

"4th After the exercises of installation were over the D.D.G. Master gave his charge to the officers accompanied by instructive remarks to the brethren. 5th Remarks were made by the Grand Marshal, Grand Chaplain and Grand Junior Deacon in which the

Ladies were politely complimented for their company and apologies of their not being admitted to the secrets of our order and assuring them that they may ever consider themselves duly protected by all good Masons.

"6th The exercises closed with prayer by the Grand Chaplain and the ninth Masonic Melody was sung by the brethren and Ladies in the tune of the "Sicilian Hymn" when the

Ladies retired with applause of the brethren who remained to receive the visit of the D.D.G. Master which took place in the following manner, viz.

"The brethren were called to order and a Lodge of Master Masons was opened in due form."

"An alarm was given at the door and the Junior Deacon attended to that part of his duty, and informed the Right Worshipful Master that the D.D.G. Master was at the door and wished to enter presenting to the R.W. Master the commission of the D.D.G. Master as his authority in making this request, After examining the commission the R.W. Master appointed brothers Seth Webb, Daniel Weed and Samuel A. Webb to accompany the Marshal in conducting the D.D.G. Master, which was duly attended to;: and the D.D.G. Master and subordinate officers were received by the brethren in due form and having taken their seats, the D.D.G. Master requested to know what authority we had to work as a regular constituted Lodge of Free and accepted Masons, upon which the Charter was handed by the Grand Secretary to the Marshal and from him to the Grand Marshal who delivered it to the D.D.G. Master and upon due examination pronounced us a regular constituted Lodge of

Free and accepted Masons, and have a right to work as such. In like manner, the Bye Laws were presented to him and upon due examination and finding them to accord with the ancient usages, rules and orders of Masonry, they were by him approved: also the records, after having been passed to him in due form, were duly examined and pronounced to have been regularly kept, with commendations: upon which the Officers of Unity Lodge resumed their seats and a Lodge of Master Masons was opened in due form.

Members present

James Weed, R.W. Master

Samuel Sears S. Warden

William Ross J. Warden

Ivory Lord Treasurer

Jeremiah Webb Secretary

Daniel Weed, Seth Webb, Samuel A, Webb, Samuel Curtis, John C. Glidden, Proctor S. Walker, Benjamin A. Lowel.

Visiting Brethren

H. G. Washburn, Timothy Chase, William O. Poor, Hiram Chase, James Noyes, William Holt, Watson Berry, John Seeley, Ezekiel Burgess, Thomas Rogers, James P. Furber, Elisha H. Hall, Thomas R. White and Joseph Dennet, Jr."

"Prayer by Rev. bro. Samuel Polleys. A ballot was taken for brother Greenleaf Kiff for the third degree and he was unanimously accepted; he was accordingly duly raised to the sublime degree of Master mason. It was Resolved, that the thanks of this Lodge be presented to our

Visiting Brethren who have so kindly assisted us in our work at our present raising of brother Kiff."

"The D.D.G. Master delivered an interesting address to the Lodge which was with thanks solicited to be entered upon our records; but he politely declined to favour us with his manuscript; at the same time giving the brethren his acknowledgements for their approval of his communication."

"Addresses of communication, advice, information and instruction were given by others of our visiting brethren; and also politely inviting us to visit Phoenix Lodge: all of which was thankfully received and solicting our Belfast brethren to visit us as often as they can do it without injury to themselves. Brother Kiff was proposed for membership."

"No other business being before the Lodge it duly let off until our next regular communication. Prayer by the Grand Chaplain.

Jeremiah Webb, Secretary

Fees received:

Brother Kiff, 3rd degree $3.00

Paid to the treasurer & took receipt."

Masonic District # 12

Website:

www.12thdistrictme.org

Monthly Stated Meeting for each Lodge

Note; in your Calendars

First Tuesday: Star in the West Lodge # 85; Unity, Maine. Dark June, July & August.

First Wednesday: Central Lodge # 45; China, Maine. Dark July & August.

First Thursday: Siloam Lodge # 92; Fairfield, Maine. Dark July & August.

Second Monday: Waterville Lodge # 33; Waterville, Maine. Dark July & August.

Second Tuesday: Neguemkeag-Vassalboro Lodge # 54; Vassalboro, Maine. Dark July & August.

Third Tuesday: Messalonskee Lodge # 113; Oakland, Maine. Dark July & August.

Third Wednesday: Unity # 58; Thorndike, Maine. Dark July & August.

Third Thursday: Sebasticook Lodge #146; Clinton, Maine. Dark July & August.