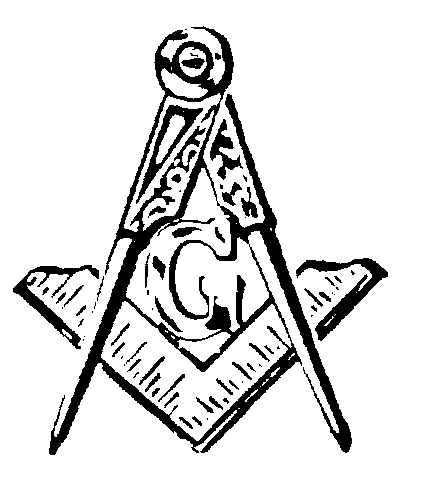 UNITY LODGE No. 58 AF&AM
THORNDIKE, MAINE
Website: http://unitylodge.hutchinsbrothers.com
Summons
November & December 2007
The Worshipful Master's Tracing Board
Regular meetings: 7:30pm November 21st ; December 19th .
(Third Wednesdays of the Month).
Brethren Please; make an effort to attend to the summons.

Standing Agenda
Reading and confirming minutes, Reports of Committees, Reading correspondence, Passing Accounts, Receiving petitions,(Hopefully). General business, Balloting and Work of the evening.
If anyone knows of any brothers who are sick or in distress please notify the Master; Mayo Cookson, Jr. (207) 437-2655 or Secretary; Karl D. Julian (207) 568-3119
.

Stated Meeting Dates

21st November 2007: 6:30pm Potluck 7:30pm Unity Lodge Stated meeting Regular business. Such other business as may come before the lodge.
19th December 2007: 6:30pm Potluck 7:30pm Unity Lodge Annual Meeting Election of Officers for the Year 2008 … Brethren Please We need Help Give consideration of filling a Chair and be a valuable asset to this Lodge.
Note
The recent history of Unity Lodge is available on the Lodge web site: http://unitylodge.hutchinsbrothers.com
We still do not have photos of a number of our Past Masters. See the web site to see which ones. We would only need to have a photo for long enough to scan it or you can email a scan (high resolution preferred) to bruce@hutchinsbrothers.com.

From Your Secretary: Please help me keep the records straight by informing me of any change of address, change of status, etc. . ….2008 Dues Cards are available…. And will be due by the 1st of January 2008. Members without a 2007 dues card are delinquent.. Those Members TWO or more years in the arrears are subject to Suspension..
For an application to give to someone you feel might like to join the craft, please obtain one from the Secretary or any of the Lodge Officers.


Masonic Thoughts


PERSONNAL DEVELOPMENT

yesnowis
Pity the man who inherits a million dollars and isn't a millionaire.
Here's what would be pitiful, if your income grew and you didn't

We can have more than we've got because we can become more than we are.

LEADERSHIP/MANAGEMENT

abcdeg
If you share a good idea long enough, it will eventually fall on good people.

Leadership is the challenge to be something more than average.

Leaders whether in the family, in business, in government, or in education,
Must not allow themselves to mistake intentions for accomplishments.

Masonic Bits and Pieces


Seeds of Confidence: Value is Inside Out

The stretch of the limousine usually is inversely proportional to the self-esteem of the person riding in it.

Expect the best, plan for the worst, and prepare to be surprised.

You can only do good, if you feel good. The price of success is to bear the criticism of envy.

Individuals with good self-esteem can accept or reject the opinions of others, but never depend on them for their sense of worthiness.

| | |
| --- | --- |
| Attest: Karl D. Julian, Secretary | Mayo Cookson Jr., Master |
From the old records:


Nov. 23, 1863. "Opened on the Entered Apprentice degree. ... Dispensed with Entered Apprentice Degree & opened on Master Mason degree omitting the usual ceremonies.
The Investigating Committee reported favorably on Petition of John V. Busher, Jr. - Proceded to ballot for John V. Busher, Jr on a dispensation from H. F. Jones, D.D.G.M. Ballot Clear.
Dispensed with Master Mason degree & opened on Entered Apprentice degree omitting the usual ceremonies.
Proceded to initiate John V. Busher, Jr in due form.
Record was Approved.
Closed in due form
F. W. Shepherd, Secy
J. V. Busher, $5 Paid 60 cents for diploma to T. B. H. "




Masonic District # 12
Website: www.12thdistrictme.org

Monthly Stated Meeting for each Lodge
Note; in your Calendars
First Tuesday: Star in the West Lodge # 85; Unity, Maine. Dark June, July & August.
First Wednesday: Central Lodge # 45; China, Maine. Dark July & August.
First Thursday: Siloam Lodge # 92; Fairfield, Maine. Dark July & August.
Second Monday: Waterville Lodge # 33; Waterville, Maine. Dark July & August.
Second Tuesday: Neguemkeag-Vassalboro Lodge # 54; Vassalboro, Maine. Dark July & August.
Third Tuesday: Messalonskee Lodge # 113; Oakland, Maine. Dark July & August.
Third Wednesday: Unity # 58; Thorndike, Maine. Dark July & August.
Third Thursday: Sebasticook Lodge #146; Clinton, Maine. Dark July & August