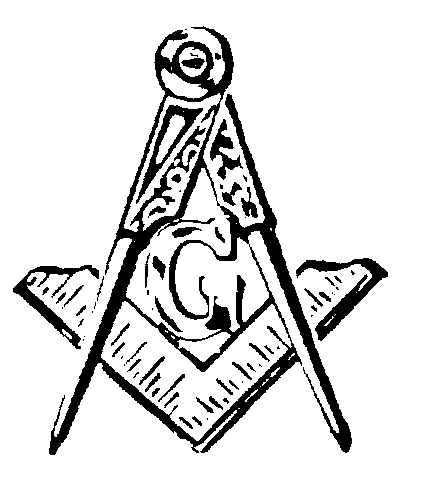 UNITY LODGE No. 58 AF & AM

THORNDIKE, MAINE

Summons November 2004

INSPECTION

By the DDGM

The Worshipful Master's Tracing Board

Regular meeting: November 17th at 7:30 p.m. (Third Wednesday of the Month).

6:30 p.m. Potluck Supper

Brethren Please; make an effort to attend to the summons

.

Standing Agenda

Reading and confirming minutes, Reports of Committees, Reading correspondence, Passing Accounts, Receiving petitions, General business, Balloting and Work of the evening.

If anyone knows of any brothers who are sick or in distress please notify the Master; Mayo Cookson, Jr. (207) 437-2655 or

Secretary; Karl D. Julian (207) 568-3119

Work followed by business of the evening

Annual Inspection Fellowcraft degree for Bro's John T. Billings and Robert S. Gerry. Followed by the business of the evening. By-Laws, Finance and Building Committee updates.

, MM rehearsals and work. We will see if more changes are needed to the draft By-Laws, vote on accepting them, and if approved they will be forwarded to the Grand Lodge for the Grand Master's approval after which they will take effect.

Coming events

17 November 2004 6:30pm: Unity Lodge, Stated / Annual Inspection; by the District Deputy Grand Master

in the Fellowcraft degree. Brethren We need a good turn-out of members for this evening. Business after the Degree one of which is the approval of the revised By-Laws.

15 December 2004 6:30pm: Unity Lodge's, Annual, proving the Master, Secretary, Treasurer Reports and Committee Reports. Election of Officers, Finance Committee and such other committees as appropriate. Brethren come out and help your lodge fill the side line Chairs and take part in the doings of the Lodge! It is Your Lodge.

Note; The 12th Masonic District Traveling Gavel. Check the 12th District Web-site Calendar for its location. It takes at least 5 five Brothers to take possession of it, a number of Lodges are after it so it may take more then five of our members.

Note

From Your Secretary: Please help me keep the records straight by informing me of any change of address, change of status, etc. It also helps if you send your dues and assessments payments in early so that I do not have the extra burden of chasing delinquent members. At present there are 5 members with-out their current dues card. Brother if you do not have a 2004 dues card you are delinquent.. I am basically a lazy person and I do not want to be required sent out a lot of correspondence to members regarding past due payments. Please have the courtesy to answer any correspondence that I send so there is no duplication of effort. Thank you to the Brethren who enclosed a donation along with their dues. If you need an application to give to someone you feel might like to join the craft, please obtain one from the Secretary or any of the Officers.

In last months Summons, I enclosed a Dues and Assessments Notice, A self addressed envelope for your dues remission and a Draft of the proposed by-laws.

NEW WEB SITE — One of our Past Masters is experimenting with a Web Site for Unity Lodge. If you have Internet access please take a look and give us your thoughts on the subject.

http://unitylodge.hutchinsbrothers.com/

Masonic Thoughts

Darling: the popular form of address used in speaking to a person of the opposite sex whose name you cannot at the moment recall.

It is better to be looked over than overlooked.

Lives of great men all remind us We can make our lives sublime and, departing leave behind us Footprints on the sands of time.

NOVEMBER

Masonic Bits and Pieces

J. Edgar Hoover became a member of Federal Lodge No 1, Washington, D.C.

John Philip Sousa received the third degree in Hiram Lodge No. 10, Washington, D.C.

The Grand Lodge of Arkansas was founded in 1838

Henry Ford received the third degree in Palestine Lodge N. 357, Detroit , MI in 1894.

From the old records:

November 26, 1849. "The Brethren, after due consideration in the premises, unanimously agreed that it would be for the good and beneŞt of this Lodge to dispense with and quash our code of Bye Laws; and that on our next regular communication we frame and adopt a code of Bye Laws for the future government of this Lodge as the brethren who may be disposed to be members of Unity Lodge may be willing to be governed by." "Brother Adam Weed, Treasurer of this Lodge, being about going on a journey to California, sent in his resignation and the Right Worshipful Master appointed our next regular meeting as the time to Şll the vacancy." One is tempted to assume that Bro. Weed was joining the 49er gold seekers.

Attest: Karl D. Julian, Secretary Mayo Cookson Jr., Master

Karl D.Julian Mayo Cookson

Masonic District # 12

Website:

www.12thdistrictme.org

Monthly Stated Meeting for each Lodge

Note; in your Calendars

First Tuesday: Star in the West Lodge # 85; Unity, Maine. Dark July & August.

First Wednesday: Central Lodge # 45; China, Maine. Dark July & August.

First Thursday: Siloam Lodge # 92; Fairfield, Maine. Dark July & August.

Second Monday: Waterville Lodge # 33; Waterville, Maine. Dark July & August.

Second Tuesday: Neguemkeag-Vassalboro Lodge # 54; Vassalboro, Maine. Dark July & August.

Third Tuesday: Messalonskee Lodge # 113; Oakland, Maine. Dark July & August.

Third Wednesday: Unity # 58; Thorndike, Maine. Dark July & August.

Third Thursday: Sebasticook Lodge #146; Clinton, Maine. Dark July & August.