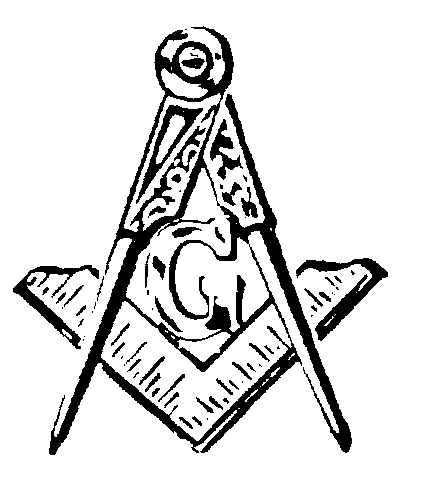 UNITY LODGE No. 58 AF&AM
THORNDIKE, MAINE
Website: http://unitylodge.hutchinsbrothers.com
Summons May 2007
The Worshipful Master's Tracing Board
Regular meeting: May 16th at 7:30 p.m. (Third Wednesday of the Month).
Brethren Please; make an effort to attend to the summons.
Standing Agenda
Reading and confirming minutes, Reports of Committees, Reading correspondence, Passing Accounts, Receiving petitions,(Hopefully). General business, Balloting and Work of the evening.
If anyone knows of any brothers who are sick or in distress please notify the Master; Mayo Cookson, Jr. (207) 437-2655 or
Secretary; Karl D. Julian (207) 568-3119
.
Work of the evening

16th May 2007: 6:30pm Potluck 7:30pm Unity Lodge stated meeting Regular business. Discuss the goings on with the Grand Lodge. Firm-up Building projects in preparation for our Annual Strawberry Banquet.
20th June 2007: 6:30pm Potluck 7:30pm Unity Lodge Stated meeting Regular business.
28th June 2007: 6:00pm Annual Strawberry Banquet,


Note

The recent history of Unity Lodge is available on the Lodge web site: http://unitylodge.hutchinsbrothers.com

From Your Secretary: Please help me keep the records straight by informing me of any change of address, change of status, etc. It also helps if you send your dues payments in early so that I do not have the extra burden of chasing delinquent members. ….2007 Dues Cards are available…. And was due by the 1st of January 2007. Begging a Brother to pay his dues, is not pleasant - is time consuming and costly. Please have the courtesy to answer any correspondence that I send so there is no duplication of effort. Thank you to the Brethren who enclose a donation along with their dues. At present there are 2 members without a 2006 or 2007 and 9 members without a 2007 dues card. Equals $715.00 Brother if you do not have a 2007 dues card you are delinquent..
For an application to give to someone you feel might like to join the craft, please obtain one from the Secretary or any of the Lodge Officers.


Masonic Thoughts

Treat Your Friends as you would your paintings
and show them in their best light.

In women everything is heart, even the head.

Seeds of Belief: Attitude is Everything
Your attitude is either the lock on or key to your door of success.
It's not what you are that holds you back, it's what you think you're not.
A smile is the light in your window that lets others know there is a caring person inside.
The most important three words you can say to yourself: "Yes I can!"
If you believe you can…you probably can.
If you believe you won't….you most assuredly won't.
Belief is the ignition switch that gets you off the launching pad.





Masonic Bits and Pieces
Perspective

Unless you change how you are, you will always have what you've got.

Life is a unique combination of "want to" and "how to,"
and we need to give equal attention to both.

The most important question to ask on the job is not "What am I getting?"
The most important question to ask is "What am I becoming?"

| | |
| --- | --- |
| Attest: Karl D. Julian, Secretary | Mayo Cookson Jr., Master |
From the old records:


May 27th, 1852 offers another example of procedure that differs from current practice as well as variant spelling and capitalization: "Opened on F. Craft Degree in due form. Reading the Record of the last meeting omitted. Motioned that Wm B. Baker be past from an Entered Apprentice to a fellow craft which was done in due from. Motioned to close this Lodge of Fellow Crafts & open a Lodge of Master Masons which was done. Brother Orin Prescot Being present & wishing to be raised From a Fellow Craft to the sublime Degree of Master Mason it was done in due & ancient form after which the Lodge was called from Labor to refreshment. After refreshment Lodge was called to order; opened a Lodge of Master Masons. Brother Wm B.Baker wishing to be raised to the sublime Degree it was moved to proceed to raise him it being done in form moved to adjourn to meet again next Thursday at three o'clock it being June 3rd.
Benjn Williams
Secretary pt
Cash received

| | | |
| --- | --- | --- |
| Wm B. Baker | Crafting | $4.00 |
| | Raising | $3.00 |
| Orin Prescot | Raising | $3.00 |
| | | $10.00" |
Masonic District # 12
Website: www.12thdistrictme.org

Monthly Stated Meeting for each Lodge

Note; in your Calendars
First Tuesday: Star in the West Lodge # 85; Unity, Maine. Dark June, July & August.
First Wednesday: Central Lodge # 45; China, Maine. Dark July & August.
First Thursday: Siloam Lodge # 92; Fairfield, Maine. Dark July & August.
Second Monday: Waterville Lodge # 33; Waterville, Maine. Dark July & August.
Second Tuesday: Neguemkeag-Vassalboro Lodge # 54; Vassalboro, Maine. Dark July & August.
Third Tuesday: Messalonskee Lodge # 113; Oakland, Maine. Dark July & August.
Third Wednesday: Unity # 58; Thorndike, Maine. Dark July & August.
Third Thursday: Sebasticook Lodge #146; Clinton, Maine. Dark July & August