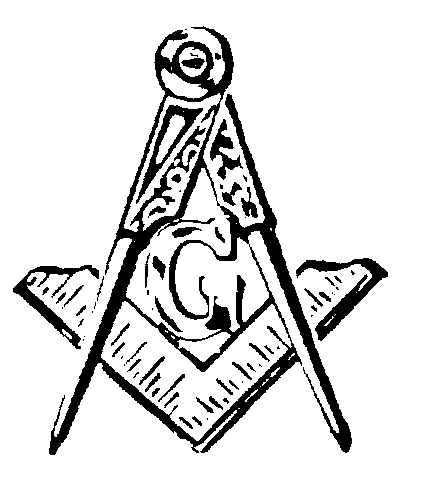 UNITY LODGE No. 58 AF&AM
THORNDIKE, MAINE
Website: http://unitylodge.hutchinsbrothers.com

Summons June 2007
The Worshipful Master's Tracing Board

Regular meeting: June 20th at 7:30 p.m. (Third Wednesday of the Month).
Brethren Please; make an effort to attend to the summons.
Standing Agenda

Reading and confirming minutes, Reports of Committees, Reading correspondence, Passing Accounts, Receiving petitions,(Hopefully). General business, Balloting and Work of the evening.
If anyone knows of any brothers who are sick or in distress please notify the Master; Mayo Cookson, Jr. (207) 437-2655 or Secretary; Karl D. Julian (207) 568-3119


8:00 am start; Each Saturday Morning; Brethren WE need help with the maintenance of our Building.
Up coming event
13th June 2007: 6:30pm Invitation, from Josiah H Drummond OES… Flyer in-closed with this Summons.
Brethren Make an honest attempt to Attend The program is for us Masons and Our Ladies.
Lets make a good showing..


Work of the evening
20th June 2007: 6:30pm Potluck 7:30pm Unity Lodge Stated meeting Regular business.
28th June 2007: 6:00pm Annual Strawberry Banquet, Semi- Public Hosted by Josiah H. Drummond OES.

Note
The recent history of Unity Lodge is available on the Lodge web site: http://unitylodge.hutchinsbrothers.com


From Your Secretary: Please help me keep the records straight by informing me of any change of address, change of status, etc. . ….2007 Dues Cards are available…. And was due by the 1st of January 2007. Members without a 2007 dues card. are delinquent..

For an application to give to someone you feel might like to join the craft, please obtain one from the Secretary or any of the Lodge Officers.


Masonic Thoughts

THE FIRST MASONIC DUTY

The first duty which an Entered Apprentice acknowledges is to improve himself in Masonry, yet how many do truly and sincerely attempt to discharge that duty. What would be the success of a lawyer who would never again look into the law books after his admission into the bar; a minister of the gospel who never read the Bible after ordination; a doctor who never took up medical work after securing his sheepskin; or a member of any other graduate studies?
And yet one finds Freemasons on every hand, pretending to be Masonic lights, who never read! Some of them, perhaps, can repeat glibly certain portions of the ritual, but could not give an intelligent interpretation of the same to save their lives. Masonic reading is an essential part of the education of every Freemason. It is never too late to begin, but always better to begin early..


Seeds of Motivation: Winning from Within

Motivation is an inner force that compels behavior. Your inner drives will propel you further and faster than external perks. It's not the experience of today that causes us the most stress, it's the regret for something we didn't do yesterday. Motivation is motive in action. The most important opinion you'll ever have is the one you hold of yourself..



Masonic Bits and Pieces
June 23

Brother George Washington was proposed as Grand Master of the Grand Lodge of Virginia in the year 1777.
Brother Eddie Cantor, actor, became a Mason on this day in 1921 in Munn Lodge #190, New York City.
Grand Lodge of Maine Incorporated 1820;
Passed in the House of Representatives June 15th 1820, Passed by the Senate June 16th 1820 and approved by William King; June 16th 1820
Your Secretaries Mother, Lodge St. Johns #1, Newport, RI., Charted by the Grand Lodge of England Charter delivered June 1747: The Grand Lodge of Rhode Island was founded, 27 June 1791..

| | |
| --- | --- |
| Attest: Karl D. Julian, Secretary | Mayo Cookson Jr., Master |



From the old records:



June 5, 1856. "Opened a lodge of E. Apprentices. Closed and opened a lodge of M. Masons. Practiced on working the third degree and closed in due form to meet next Thursday at 3 O'Clock P.M."




Masonic District # 12
Website: www.12thdistrictme.org

Monthly Stated Meeting for each Lodge
Note; in your Calendars
First Tuesday: Star in the West Lodge # 85; Unity, Maine. Dark June, July & August.
First Wednesday: Central Lodge # 45; China, Maine. Dark July & August.
First Thursday: Siloam Lodge # 92; Fairfield, Maine. Dark July & August.
Second Monday: Waterville Lodge # 33; Waterville, Maine. Dark July & August.
Second Tuesday: Neguemkeag-Vassalboro Lodge # 54; Vassalboro, Maine. Dark July & August.
Third Tuesday: Messalonskee Lodge # 113; Oakland, Maine. Dark July & August.
Third Wednesday: Unity # 58; Thorndike, Maine. Dark July & August.
Third Thursday: Sebasticook Lodge #146; Clinton, Maine. Dark July & August



.