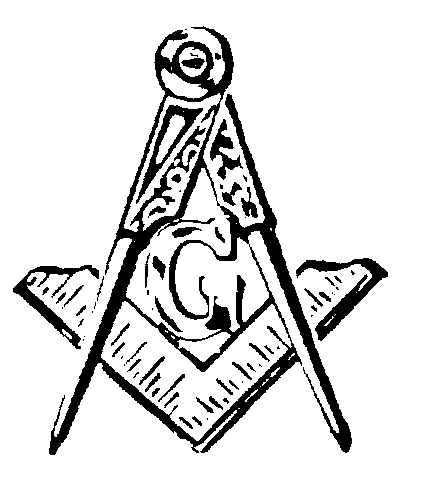 UNITY LODGE No. 58 AF & AM

THORNDIKE, MAINE

Summons December 2004

ANNUAL

The Worshipful Master's Tracing Board

Annual Stated meeting: December 15th at 7:30 p.m. (Third Wednesday of December).

6:30 p.m. Potluck Supper

Brethren Please; make an effort to attend to the summons

.

Standing Agenda

Reading and confirming minutes, Reports of Committees, Reading correspondence, Passing Accounts, Receiving petitions, General business, Balloting and Work of the evening. Reading of Annual reports, Election of Lodge Officers. Final review of new Unity Lodge By-Laws.

If anyone knows of any brothers who are sick or in distress please notify the Master; Mayo Cookson, Jr. (207) 437-2655 or

Secretary; Karl D. Julian (207) 568-3119

Work followed by business of the evening

15 December 2004 6:30pm: Unity Lodge's, Annual, proving the Master, Secretary, Treasurer Reports and Committee Reports. Election of Officers, Finance Committee and such other committees as appropriate. Brethren come out and help your lodge fill the side line Chairs and take part in the doings of the Lodge! It is Your Lodge. In the event the present EA's are available we will make the time to Pass them to Fellow Craft. Does anyone actually read this? Members of Unity Lodge who bring this summons with them to the meeting on Dec. 15 2004 will receive five dollars.

Coming events

19 January 2005 6:30pm: Unity Lodge's Stated, Aside from the general business of the Lodge we will be laying out our programs and projects for the year 2005.

Note; The 12th Masonic District Traveling Gavel. Check the 12th District Web-site Calendar for its location. It takes at least 5 five Brothers to take possession of it, a number of Lodges are after it so it may take more then five of our members.

Note

From Your Secretary: Please help me keep the records straight by informing me of any change of address, change of status, etc. It also helps if you send your dues and assessments payments in early so that I do not have the extra burden of chasing delinquent members. At present there are 5 members with-out their current dues card. Brother if you do not have a 2004 dues card you are delinquent.. I am basically a lazy person and I do not want to be required sent out a lot of correspondence to members regarding past due payments. Please have the courtesy to answer any correspondence that I send so there is no duplication of effort. Thank you to the Brethren who enclosed a donation along with their dues. If you need an application to give to someone you feel might like to join the craft, please obtain one from the Secretary or any of the Officers.

In a previous Summons, I enclosed a Dues and Assessments Notice, A self addressed envelope for your dues remission. and a Draft of the proposed by-laws.

NEW WEB SITE — One of our Past Masters has set up a Web Site for Unity Lodge. If you have Internet access please take a look and give us your thoughts on the subject. Suggestions for additions are welcomed. http://unitylodge.hutchinsbrothers.com/

Masonic Thoughts

Procrastination is the grave in which opportunity is buried.

A Native American grandfather was talking to his grandson about how he felt.

He said, "I feel as if I have two wolves fighting in my heart. One wolf is the vengeful,

angry, violent one. The other wolf is the loving, compassionate one."

The grandson asked him, "Which wolf will win the fight in your heart?"

The grandfather answered, "The one I feed."

Only you can be yourself.

No one else is qualified for the job.

Character is doing what's right when no bodies looking.

Finally: HAVE A VERY MERRY CHRISTMAS

From the old records:

December 2, 1846. "The Brethren agreed to meet every monday evening, at our hall, for lectures and improvement: also whatever other business tending to the good of masonry that may come before them."

Attest: Karl D. Julian, Secretary Mayo Cookson Jr., Master

Karl D.Julian Mayo Cookson

Masonic District # 12

Website:

www.12thdistrictme.org

Monthly Stated Meeting for each Lodge

Note; in your Calendars

First Tuesday: Star in the West Lodge # 85; Unity, Maine. Dark July & August.

First Wednesday: Central Lodge # 45; China, Maine. Dark July & August.

First Thursday: Siloam Lodge # 92; Fairfield, Maine. Dark July & August.

Second Monday: Waterville Lodge # 33; Waterville, Maine. Dark July & August.

Second Tuesday: Neguemkeag-Vassalboro Lodge # 54; Vassalboro, Maine. Dark July & August.

Third Tuesday: Messalonskee Lodge # 113; Oakland, Maine. Dark July & August.

Third Wednesday: Unity # 58; Thorndike, Maine. Dark July & August.

Third Thursday: Sebasticook Lodge #146; Clinton, Maine. Dark July & August.