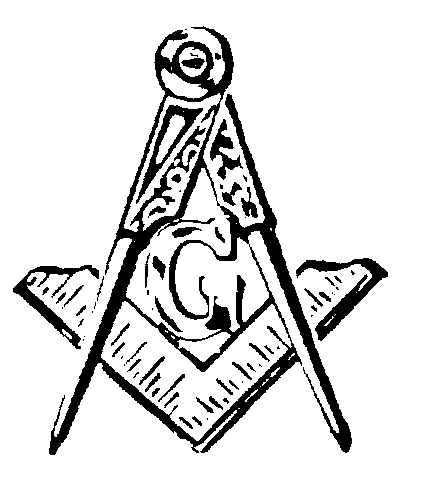 UNITY LODGE No. 58 AF&AM
THORNDIKE, MAINE
Website: http://unitylodge.hutchinsbrothers.com
Summons
April, May, June 2008
The Worshipful Master's Tracing Board
Regular meetings: 7:30pm April 16th ; May 21st ; and June 18th
(Third Wednesdays of the Month).
Brethren, Please; make an effort to attend to the summons.
Standing Agenda

Reading and confirming minutes, Reports of Committees, Reading correspondence, Passing Accounts, Receiving petitions,(Hopefully). General business, Balloting and Work of the evening.
If anyone knows of any brothers who are sick or in distress please notify the Master; Mayo Cookson, Jr. (207) 437-2655 or
Secretary; Karl D. Julian (207) 568-3119.


Stated Meeting Dates

16th April 2008: 6:30pm Potluck 7:30pm Unity Lodge, Stated meeting Regular business, Such other business as may come before the lodge.

21st May 2008: We will not have a regular meeting this night as our Chaplain W. Bro. Paul R. Connelly is being installed as Worthy Grand Patron of the Grand Chapter of Maine, OES on this evening and most of our regular attendees plan to go to the Semi-Public installation at the Augusta Civic Center at ?? PM.

18th June 2008: 6:30pm Potluck 7:30pm Unity Lodge Stated meeting Regular business, and such other matters as becomes before the Lodge.
26th June 2008: 5:30pm Our 70th Annual Strawberry Banquet. With a Chicken Dinner. Hosted by Josiah H. Drummond OES
Note
The recent history of Unity Lodge is available on the Lodge web site: http://unitylodge.hutchinsbrothers.com

From Your Secretary: Please help me keep the records straight by informing me of any change of address, change of status, etc. . ….2008 Dues Cards …. Were due by the 1st of January 2008. Members without a 2008 dues card are delinquent.. Those Members TWO or more years in the arrears are subject to Suspension..
For an application to give to someone you feel might like to join the craft, please obtain one from the Secretary or any of the Lodge Officers.


Masonic Thoughts


ACTIVITY/LABOR

yesnowis
Make rest a necessity, not an objective. Only rest long enough
To gather strength.

The soil says, "Don't bring me your need. Bring me your seed."

You must learn to translate wisdom and strong feelings into labor.

You must get good at one of two things: planting in the spring of begging in the fall.

DESIRE/MOTIVATION

abcdeg
Humans have the remarkable ability to get exactly what they must have. But there
Is a difference between a "must and a want."

The best motivation is self-motivation. The guy says, " I wish someone would
Come by and turn me on." What if they don't show up? You've got to have a
Better plan for your life.

When you know what you want, and you want it badly enough, you'll find a way
to get it.




Masonic Bits and Pieces


Seeds of Communication: Ask and Listen

If you attack another person's beliefs, you are creating an enemy.

Moderation in temper is always a virtue. Moderation in principle is always a vice.

Emperors are overthrown. Empowerers are revered.

| | |
| --- | --- |
| Attest: Karl D. Julian, Secretary | Mayo Cookson Jr., Master |
From the old records:


April 15, 1864. Initiated three, then passed six including the first three to the degree of FC. The candidates each paid $3 with the application, $5 for the EA degree and $8 for the FC degree.



Masonic District # 12
Website: www.12thdistrictme.org

Monthly Stated Meeting for each Lodge

Note; in your Calendars
First Tuesday: Star in the West Lodge # 85; Unity, Maine. Dark June, July & August.
First Wednesday: Central Lodge # 45; China, Maine. Dark July & August.
First Thursday: Siloam Lodge # 92; Fairfield, Maine. Dark July & August.
Second Monday: Waterville Lodge # 33; Waterville, Maine. Dark July & August.
Second Tuesday: Neguemkeag-Vassalboro Lodge # 54; Vassalboro, Maine. Dark July & August.
Third Tuesday: Messalonskee Lodge # 113; Oakland, Maine. Dark July & August.
Third Wednesday: Unity # 58; Thorndike, Maine. Dark July & August.
Third Thursday: Sebasticook Lodge #146; Clinton, Maine. Dark July & August